The model number of this tent is SCG-CA63, which is a camping tent for1-2 people. The fabric of the outside tent is Polyester taffeta, while the fabric of the bottom tent is Oxford. The tent pole is a fiberglass and it'sdouble layer. The size it's 210*140*110cm.This tent need to be built.Bottom and outside waterproof index both greater than 3000mm.In addition, we can customize the logo according to your requirements.
Dimensions: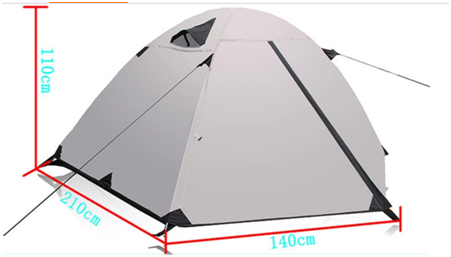 The size it's 210*140*110cm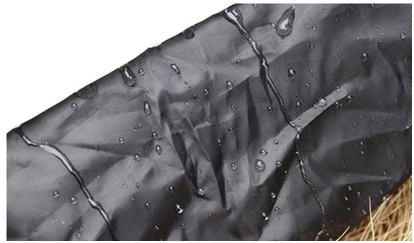 As you can see,it's waterproof fabric.
Tent installation diagram:
First, place the tent flat on the ground, take out the poles one by one and connect them one by one, then pass the poles from the diagonal of the middle and the two poles pass through two diagonals to form a cross "X" shape.
Second, lift the tent from the middle, tighten one of the tent poles and bend it into an arc, press it to a fixed diagonal corner and insert the other end into the hole.
Third, at this time, buckle the tents on the diagonal of the tent one by one to the tent pole, and the inner tent will be completed.
Finally, just cover the outer account directly on the built inner account and fasten the belt it's okay.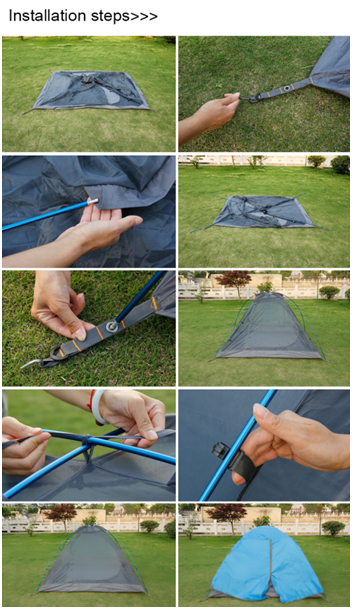 Product packaging:
Our packing is 1pc/bag, which is convenient for you to carry.We have attached a photo for your reference:

Product advantages:
1: High quality,this tent is very durable and not easily broken
2:Waterproof and breathable fabric
3:We can customize your logo
4: Easy to carry, light weight, suitable for general leisure travel. 
Product parameters:
| | |
| --- | --- |
| Product Name: | Ultralight waterproof hiking tents for camping |
| Color: | Blue,yellow |
| Feature: | waterproof,durable,stocked |
| Pole: | Fiberglass |
| Size: | 210*140*110cm |
| Building Type: | Construction Based On Need |
| Outside Material: | Polyester taffeta |
| Inside Material: | Breathable fabric |
| Bottom Material: | Oxford |
| Layer: | Double layer |
| Type: | 1-2 person tent |
---
---