The model number of this tent is SCG-CA84, This is a very unique emergency blanket equipment, The size is big enough to cover the whole body and the material is completely waterproof and windproof, what's more, it's sun-proof with a certain reflective effect. The packaging is very small and can just be placed in the bag. It is lightweight and easy to carry.
Show details: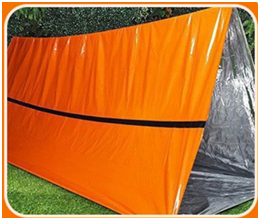 Strong reflection: Strong reflection makes it easier for rescuers to find it and keep it in the wild.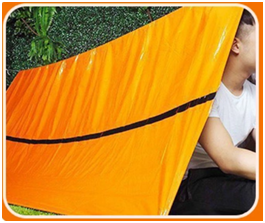 Good heat preservation performance: Use in low temperature environment, can keep the heat of its own part.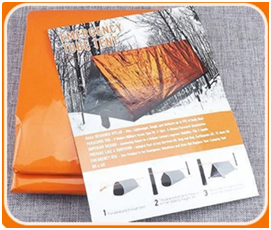 Small and portable :When folding, the size is small and convenient to carry. The size after folding is 22 * 16 * 4cm.
Product packaging:
Our packing is 1pc/bag, which is convenient for you to carry.We have attached a photo for your reference: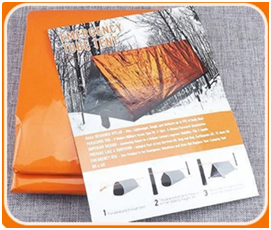 Applications:
1:After an accident, an emergency blanket can be used to cover the body to prevent a sharp drop in body temperature.
2:If the vehicle breaks down in a cold area or at night, you can use an emergency blanket to keep your body warm
3:The emergency blanket can be used as a reflective film to signal to rescuers;
4:In rainy days, the emergency blanket can be used as a rain poncho; it can be opened to make a rain shed
5:In summer, park the car under direct sunlight, with the silver side of the emergency blanket facing out, and cover the front windshield of the car to reduce heat absorption in the car;
6:Put an emergency blanket in the sleeping bag, which keeps you warm.

Light and easy to carry / heat preservation and sun protection first aid in case of emergency / simple to use.
Emergency use in various situations
Adventure, camping, mountain climbing, rock climbing and other outdoor travel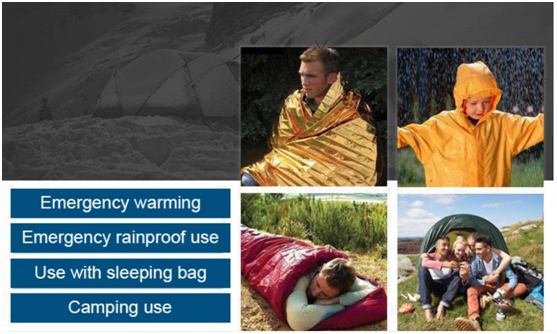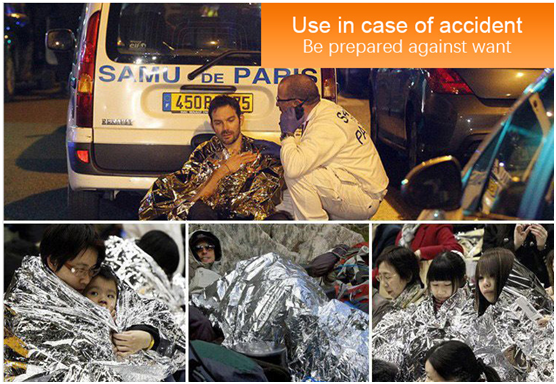 Product advantages:                                                                                                                                                              
1: High quality,this tent is very durable and not easily broken
2:Waterproof and breathable fabric
3:We can customize your logo
4: Easy to carry, light weight, suitable for general leisure travel. 
Product parameters:
| | |
| --- | --- |
| Material | PE |
| Size | 1.5*2.4m |
| Color | orange |
| Building Type | Construction Based on Need |
| Type | camping emergency blanket |
| Feature | Simple,stocked,eco-friendly,waterproof |
---
Previous:
Pickup truck tent for outdoor camping
Next:
---